25 April 2014
Bradford's Pace on target for $2.7bn revenue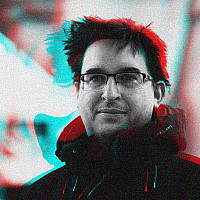 Pace, the world's largest developer of set-top boxes says it's on target to achieve a revenue of $2.7bn for the year.
That's up from $2.47bn in the same period last year, with operating margin for the year expected to be up to 8.5% (2013: 7.8%).
The technology firm made the announcement in its interim management statement, ahead of publishing its half year results in July.
Its set top box operation has seen further growth with the company signing deals with Beln Sports in the Middle East and North Africa to supply home media servers and set top boxes; there have also been wins in Europe, not least with Zon Optimus in Portugal.
There has also been growth in India, with Pace supplying set top boxes to Tata Sky and it will also be providing set top boxes and software to regional operator, E-Digital.
Elsewhere Foxtel in Australia and TDS Telecom in the USA have ordered Pace's ECO Service Management platform.
In January, Pace acquired Aurora Networks for $310m in cash. The firm specialise in "next-generation Optical Transport and Access Network solutions" for broadband networks. This means they can support the convergence of video, data and voice applications.
It stated that the "integration was largely complete" with $4m of cost savings expected in 2014 and double that in 2015.
"We expect Aurora to be a significant profit and cash contributor in 2014," said chairman, Allan Leighton.
The Saltaire-based company's customers include Comcast and DirecTV and more than half its revenue came from North America in 2013.