08 April 2014
BBC North's Ian Haythornthwaite promoted to broader director of finance role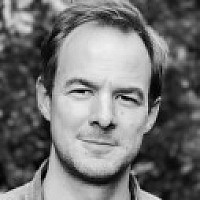 Ian Haythornthwaite, the chief financial officer of BBC North and Future Media, has been promoted to a newly created role of director of finance within the BBC as a whole.
His appointment is part of a leadership restructure undertaken by Anne Bulford, managing director of BBC Finance and Operations, who Haythornthwaite will directly report to.
Ian Haythornthwaite
In his role at BBC North, Haythornthwaite has led and managed finance in the BBC North Group including BBC Sport, Children's, Radio 5 live and Future Media.
His new role will see him oversee all the finance teams within the BBC.
His transition between roles will be handled by Bulford, director of strategy and digital James Purnell and director of BBC North Peter Salmon, together with Haythornthwaite.
Although he lives in Preston, it's not thought that Haythornthwaite will be required to move to London for his new role but will spend more time in London, as well as other BBC sites including MediaCityUK.
Prior to joining the BBC in 2010, Haythornthwaite had been the deputy chief executive at the North West Development Agency for six years.
In 1988 he became the University of Central Lancashire's youngest ever finance director and for four years from 1999 was its Pro Vice Chancellor.