20 March 2014
True North lays claim to being the region's biggest "true indie" in new survey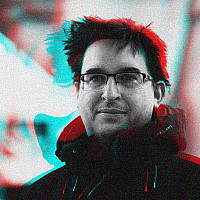 True North has been named the North of England's biggest genuine independent production company, as Broadcast magazine publishes its list of the UK's biggest indies.
The Leeds-based company comes in at 58th, behind Lime Pictures (fifth) and Red Production Company (27th), but it is the only one of the 3 not owned by a major player. Lime's parent company is All 3 Media, while StudioCanal has a majority stake in Red.
Marc Allen True North
"We'll not stop here though; in fact everyone is more determined than ever to keep building on the great work that continues to be generated."
True North has seen a 42% year-on-year rise in turnover from £7.1m in 2012 to £10.1m today.
Nationwide, True North is the 13th biggest indie, not majority owned by a larger group, behind Baby Cow and ahead of Zig Zag Productions.
Broadcast has also broken down the top 34 regional indies, where Lime heads the list, with Red taking fourth spot, True North is at 10th.
Rollem Production (The Syndicate) in Leeds is 16th, while AMG Television Productions in Cheshire (Brisca F1, 750 Motorclub racing) is at 34th.
However, it does suggest that while production is booming in the North, there is a distinct spread of large indies, in spite of MediaCityUK's presence in Salford. Of the UK's top 34 regional indies, only Red Production Company, is based in Salford, although True North does have a presence there.
Compared to the North's 5 indies in the top 34, Glasgow has 6, while Cardiff and Bristol both have 4. In fact Wales has a stronger showing at the top of the regional list than the North of England, with Boom Pictures Wales, Tinopolis and Rondo Media appearing in the top 7.
The latest edition of Broadcast Magazine is out today.