06 March 2014
Title Role makes Fathers Who Kill for Channel 5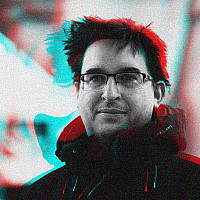 A new documentary from Title Role in Manchester headlines a season of crime documentaries on Channel 5.
Fathers Who Kill looks at the case of 31-year-old Damian Rzeszowski. A usually quiet, unassuming man, who at a family barbecue stabbed his 2 children, father-in-law, friend and her daughter.
His wife attempted to flee, but was hunted down and killed.
The documentary hears from witnesses and police officers and looks into the background of psyche of Rzeszowski to see if there were any clues as to why it happened.
Commissioned by Channel 5's Jason Wells, Title Role's Helen Tonge is the exec producer.
Title Role specialises in crime-based documentaries including Britain's Biggest Heists and Crimes That Shook Britain. It recently signed a format deal with Australia's Foxtel to make a series of 6 Crimes That Shook Australia.