06 March 2014
Radio 5 live celebrates 20 years with "presenter swaps"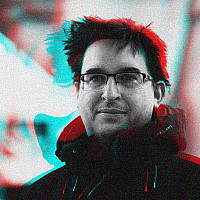 Radio 5 live is to broadcast a number of special programmes to celebrate its 20th anniversary.
The station, now based at MediaCityUK first started broadcasting on Friday 28th March 1994 as the home of news and sport on the BBC.
"5 live has been delivering the best breaking news and sport for the past 20 years. Over that time we have been privileged to build a special and trusted relationship with our listeners," said Jonathan Wall, controller of BBC Radio 5 live.
"Our birthday celebrations give us the chance to reflect back on our time on air while also having some fun and looking forward to the future. It's a good chance for us to say thank you to the 6 million people who choose to listen to us each week."
The 6 days of special programming start on Sunday 23rd March when Drive presenter, Peter Allen leaves his regular show to host football phone-in 606. Allen will also present the shows usually hosted by Richard Bacon, Victoria Derbyshire and Sheila Fogarty, as well as the Breakfast Show. At the same time presenters including Derbyshire, Adrian Chiles, Tony Livesey and Nicky Campbell will lead Drive.
On the Friday itself, there will be the return of Jane Garvey, who was the first voice to be heard on the station.
An hour-long documentary has been commissioned to chart the station's major milestones and its funniest moments. While online 5 live Changed My Life will hear from listeners who's life has taken on a very different course because they listened to the station. Highlights of this show will be broadcast throughout the week.