19 March 2014
BBC launches iWonder - for the 'curious'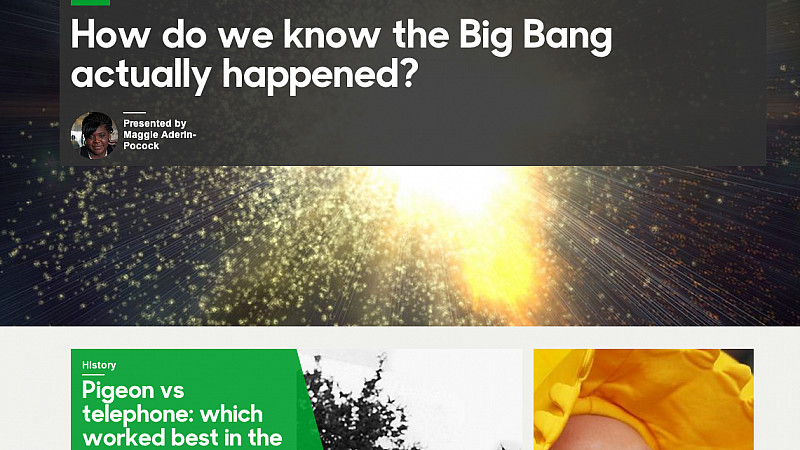 The BBC today launched a homepage for its factual and educational brand iWonder.
Announcing the new interactive guides, executive editor for BBC knowledge and learning Chris Sizemore said it was 'all about feeding the UK's curiosity'.
"BBC iWonder provides thought-provoking answers to the questions sparked in your everyday life - questions sparked by BBC programmes, what's in the news, important anniversaries, or what's trending on social media.
"The iWonder homepage will always feature plenty of examples of the Interactive Guide, our new flagship content format that makes learning feel effortless and entertaining. An Interactive Guide is more than just a webpage - it's a visually exciting experience that invites you to lean forward, "turn the page" and find out what happens next.
"The design is uncluttered, the learning is subtle, and within every exploration of iWonder content you'll find a moment to reflect: an opportunity for a deeper appreciation of a topic. I'm hoping that over time BBCiWonder will grow into a tool that helps people track, plan and discover the next steps in their learning."
The BBC iWonder homepage site launched this morning with a top story asking 'How do we know the Big Bang actually happened' presented by astronomer and presenter Maggie Aderin-Pocock.
Other features look at whether it is possible to learn to sing in 30 mins and a variety of World War One items spanning technology and history.