18 March 2014
Bay TV Liverpool calls on Ofcom to rethink "logic-defying" Bangor decision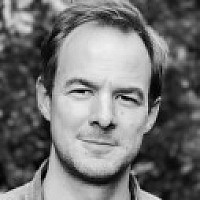 Bay TV Liverpool CEO Chris Johnson has called on Ofcom to readvertise its local TV licence in Bangor, saying the regulator's decision to reject his company's sole bid "defies logic".
Despite being the only bidder, Bay TV - which has already won the local licences for Liverpool, Mold and Swansea - was told its bid was not commercially sustainable as there are only 16,000 homes in Bangor.
Ofcom's Broadcast Licensing Committee said: "The BLC was concerned that the assumptions made by the application in terms of the advertising revenue per household would be unlikely to be achievable."
Bay TV CEO Chris Johnson
Johnson has maintained however that it never assumed that the local station could run on the homes in Bangor alone, but that it would be viable as part of a "family of stations" with Liverpool as its main hub.
"We were surprised by the decision and the real losers are the people of Bangor," Johnson told Prolific North.
"It defies logic to advertise a commercial local TV licence, invite bids, have one bidder who is prepared to take the risk of investing a lot of money, time and effort into providing a local TV station, only to then tell them they don't believe it is economically viable.
"We did not argue that an individual local TV station could be run on 16,000 homes alone on Freeview.
"It would be part of a family of stations with Liverpool the production hub. We convinced Ofcom of the viability of that model in Mold, where there are only 23,000 households. I fail to see the dramatic difference between the two."
He added: "I've written to Ofcom suggesting they should advertise it again so that we can make a new bid, this time bringing into the application that it is contingent on the applications in Mold, Liverpool and Swansea. We couldn't do that before.
"Hopefully the Broadcast Licensing Committee might see the elegance of that concept."
Johnson says he believes that local TV will be a "major player" where it is available and "punch above its weight".
The Government is aiming to create some 60 new local TV stations around the country. The first 19 stations are due to start broadcasting at the end of April and include London Live, Made In Leeds and YourTV Manchester. Bay TV in Liverpool is due to launch on May 6.