20 February 2014
Tributes paid to veteran broadcaster Frank Wappat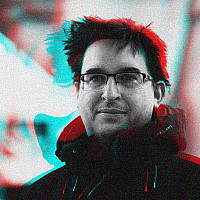 Frank Wappat, the legendary voice of BBC Newcastle for 40 years, has died.
He passed away at the Newcastle Royal Victoria Infirmary on his 84th birthday.
Born in Hebburn and remaining in the North East for almost all his career, he would become the longest-serving presenter on BBC Newcastle, with his Inspirational Show on Sunday mornings and the Frank Wappat Music Show.
He won 2 Sony Awards during his career, firstly for the Master Joe Peterson programme and later for investigative journalism as he uncovered the truth about the death of 1940's singer, Chick Henderson.
However, radio wasn't his first calling. He started out as a lay preacher and ran a Mission in Byker and then North Shields.
He continued to present until 4 years ago when ill health forced him off the airwaves.
An audio tribute to Frank can be heard on the BBC website, while you can read more about his life on FrankWappat.com.