13 February 2014
Rampling and Courtenay to star in adaptation of Salford author's book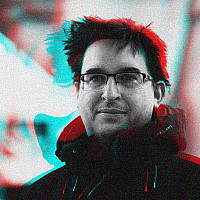 A short story by Salford-born writer, David Constantine is to be adapted into a feature film, starring Charlotte Rampling and Tom Courtenay.
In Another Country first appeared in a collection of Constantine's short stories, called Under The Dam, published by Comma Press in Manchester.
The adaptation, which will be called 45 Years is to be directed by Andrew Haigh (Weekend, Looking) and produced by Tristan Goligher (Weekend). The pair have brought in a team which includes director of photography, Lol Crawley (Mandela: Long Walk to Freedom); production designer, Sarah Finlay (Weekend); and sound designer, Joakim Sundstrom (Berbarian Sound Studio).
The story is about Kate Mercer and the 5 days leading up to her 45th wedding anniversary. Just as things appear to be going well, a letter arrives for her husband, it says that his first love has been discovered. She's frozen and preserved in the Swiss Alps.
The project is being backed by the BFI Film Fund, Film4 and Creative England and it will be the second time that Haigh has adapted a Comma Press title, following Five Miles Out in 2009.
Filming is set to begin in March, through Goligher's The Bureau Film Company.
Tom Courtenay lives in Manchester with his wife, Isabel Crossley - a stage manager at the Royal Exchange Theatre.