20 February 2014
Meryl Streep to play Emmeline Pankhurst in Suffragette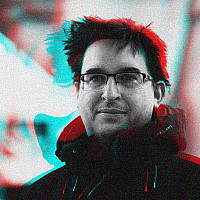 Meryl Streep is in "final negotiations" to play Emmeline Pankhurst in the new film, Suffragette.
The picture, which is due to start shooting next week, already stars Helena Bonham Carter, Brendan Gleeson (Harry Potter, Gangs of New York, Braveheart) and Carey Mulligan (The Great Gatsby, Wall Street, Public Enemies, Pride & Prejudice).
Supported by Pathe, the BFI Film Fund and Film4, it looks at the early days of the suffragette movement in the UK. It will centre around Maud (Mulligan), who becomes radicalised and turns to violence after seeing peaceful protests achieve nothing.
The director is Sarah Gavron while Ruby Film and Television's Faye Ward and Alison Owen are producing. The script is by Abi Morgan, who also penned The Iron Lady, for which Streep won an Oscar.
In this telling of the suffragette story, Manchester-born Pankhurst will have a "small but important role," but this will include a major speech on women's rights during a political rally.