21 February 2014
Geoff Speed retires from BBC Radio Merseyside after 47 years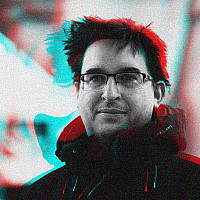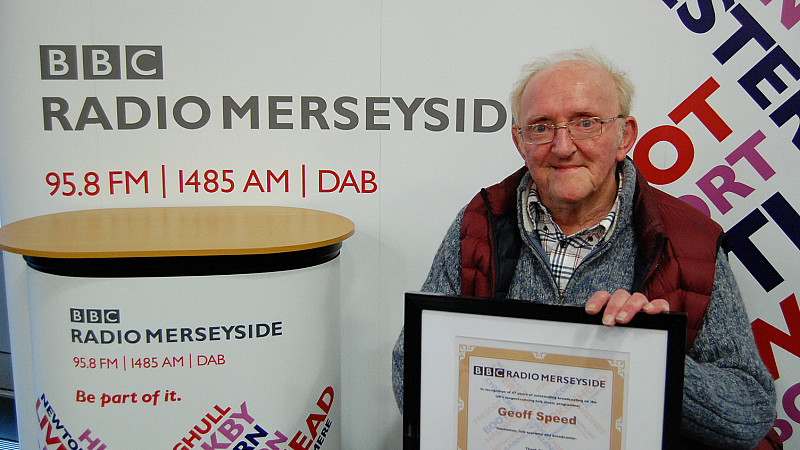 There aren't many people who can claim that Paul Simon stayed at their house for a week, but the legendary Geoff Speed can say just that.
But after 47 years of presenting on BBC Radio Merseyside, he has decided to hang up his headphones.
He was one of the first voices to appear on the station, which launched in 1967 and his show, Folkscene is thought to be the longest running folk programme anywhere in the world.
"Geoff's knowledge of folk music, and understanding of what a specialist music audience wants, is second to none. We're incredibly sorry to be saying farewell to one of the nicest people in radio – he's a true gentleman in every sense of the word and we wish him all the best. I know the local folk fans will miss him hugely as will BBC Radio Merseyside," said BBC Radio Merseyside editor, Sue Owen.
Born in Widnes in 1942, he shared presenting and production duties with Stan Ambrose, who'll be remaining at the station.
In the 60s, he ran a successful folk club in his home town and in the early days of the radio station, he recorded live folk music in and around clubs, when such recordings were practically non-existent.
"My interest in folk music began back at Wade Deacon High School in Widnes. I had a friend at school called Robin, we decided to open a folk club in Widnes. We expected about 40 people and 200 turned up. We ended up meeting in the rooms above the Queen's Hall," he said.
And the Paul Simon story?
"In the early days of the folk club, we had a guy from London play for us. His name was Terry Gould. He wrote to me and said that he had heard a young American singer named Paul Simon and was trying with Paul to organise a tour in the North of England. So I said yes straight away. We were only asked to pay £12. To think that this guy was only 18 or 19 and was writing such wonderful songs.  He stayed with me for a week."
A plaque at Widnes station adds more to this legend, as Paul Simon reportedly wrote Homeward Bound while waiting for a train back to London. Although nearby Ditton Station also makes the same claim!
Folkscene will continue on BBC Radio Merseyside every Sunday at 4pm.