10 February 2014
Founder to leave One&Other to focus on local TV project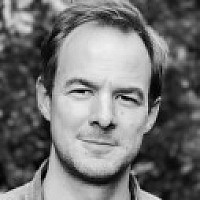 The founder of independent York publisher One&Other is to leave the company in order to focus on launching York's local TV station.
Stuart Goulden set up the news website in 2011 and has now also launched a bi-monthly print version with a circulation of 25,000 an issue.
Goulden told Prolific North he would be handing over control of the business to editorial director Vicky Parry, the only other director within the social enterprise, at the end of the month.
York's One&Other
One & Other employs six full-time staff who are supported by a number of freelancers.
Goulden will now be concentrating on launching the local TV channel currently known as One & Other TV, although the name will be changing in time for launch early next year.
One&Other's consortium was the only bidder for the local license made available by Ofcom.
Expanding on his decision on One&Other's blog, Goulden said: "It's a move that allows me to concentrate on launching the new TV channel and a few other (non-newsy) projects. It is also the right time for Vicky's enthusiasm and new ideas to shape the future for One&Other. She's more than earned the chance.
"I am deeply proud of everything we have achieved up until now, particularly our financial sustainability in such a difficult sector and challenging times. In this regard, One&Other is in a healthy position to try new things and I am looking forward to seeing these changes take shape."
One&Other's website attracts between 2,000 and 5,000 unique visitors a day.
He added: "It was a project that started at a makeshift desk in the corner of my bedroom and was lucky enough to get the support of a small group of people who too wanted to see a different breed of local news.
"That small group has since become hundreds of talented contributors, tens of thousands of loyal readers, dozens of crowdfunders, and many advertisers who opted to spend their money with us."
Goulden added that he was not intending to run the channel on a daily basis after launch, but would be remaining as managing director. He said there were plans in place to hire around 15 people including a station director.