27 February 2014
Communicorp's Global Radio radio deal approved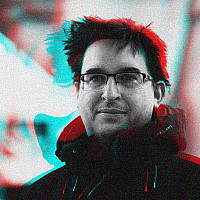 The Irish Competition Authority has today approved the acquisition of 8 Global Radio stations by Communicorp Group.
These stations include Real North Wales, Smooth North West, Smooth North East, Real Radio Yorkshire and Real XS Manchester.
The Authority stated that in, its judgement, "the proposed transaction will not lead to a substantial lessening of competition in any markets for goods or services in the State."
However, this decision isn't final, as the Minister for Jobs, Enterprise and Innovation could still direct the ICA to carry out a full investigation within 10 days.
The deal came following Global Radio's £70m acquisition of GMG in 2012. The Competition Commission in Britain ruled that 7 stations would have to be sold as it felt there would be reduced competition in certain areas of the country.
The Dublin-based Communicorp Group has bought the stations under a brand licence model, which means that Global will be representing Heart, Capital and Smooth to national advertising agencies, while local Communicorp teams will sell local stations to advertisers.