03 February 2014
BJL's cheeky monkey launches TV campaign for Rustlers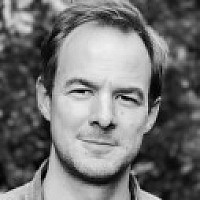 Manchester agency BJL has launched its new integrated campaign for food brand Kepak with a TV advert for Rustlers burgers.
The 20 and 30-second spots, which debut across TV and VOD today, feature Simon and his 'Hunger Monkey'.
The ads will be supported by a targeted Twitter campaign, with the Hunger Monkey appearing in promoted Vine videos, and a month-long Facebook campaign.
Tom Richards, creative director, said: "The Hunger Monkey is the living embodiment of that primal urge we all have from time to time to quickly get our hands on food that we know will hit the spot.
"Sure, we could have used a CGI monkey, but we felt Lily brought with her the right blend of cheeky and cute to appeal to Rustlers' target male and female audience, plus she was happy to work for peanuts."
Kepak's Annette Heyes added: "Shifting from focusing primarily on Rustlers' convenience benefits to incorporating the products' ability to really satisfy hunger required an effective method of combining the two ideas, which we feel the creation of the Hunger Monkey has done in a fun and highly effective way."
MediaCom oversaw the media plan for the campaign.
Watch the new TV ad below: