29 January 2014
Title Role signs first Australian format deal for Crimes That Shook series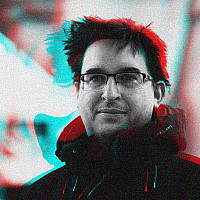 Title Role Productions in Manchester has signed a format deal with Australia's Foxtel network, for its documentary series, Crimes That Shook Britain.
Crimes That Shook Australia, a 6x60minute series, will air from April and in the unique deal, not only did Title Role broker the partnership, they are also producing the entire run for the Australian broadcaster - despite being based in the UK.
"Crimes That Shook Britain has proved incredibly successful on Foxtel in Australia. As our Crime & Investigation viewers clearly have a thirst for this type of programming, it is a natural step to commission a series focusing on Australia's own crimes, which will resonate even more with our own and also international viewers," stated Jim Buchan, general manager of factual at Foxtel.
"Hosted by award-winning senior correspondent, journalist and broadcaster Stan Grant also brings real credibility to this series. Title Role Productions have proved that they are experts at producing this type of content and we are sure that the Australian version of the show will enjoy the same success as the UK series."
The UK version of the documentary series now airs in more than 100 territories.
Cineflix has been appointed as the distributor of the UK and Australian versions of the series.
"At Title Role we have a wealth of experience producing compelling content that deals with highly sensitive issues, and it is because of this expertise that broadcasters like Foxtel and also contributors trust us to tell the stories in an accurate, honest and sincere way. We are delighted to be working on our first international format with Foxtel and hope that it will be the first of many," added Helen Tonge, co-owner and managing director, Title Role Productions.
Tonge also revealed that its Crimes That Shook Britain series has been recommissioned by A&E Networks UK for the Crime & Investigation Network.
The 5 x 60 minute programmes will TX later in the year.
"We are very proud of the success of the UK series both in the UK and internationally; and the re-commission of this along with the Australian commission is testament to the longevity and international relevance of the show," she added.