24 January 2014
Sun FM launches SUNaritians helpline after Manchester United's defeat to Sunderland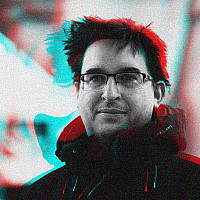 Following yesterday's news that a distraught drunk Manchester United supporter phoned the police "demanding" to speak to Sir Alex Ferguson, Sun FM has set up its own helpline.
The Sunderland-based radio station believes that its SUNaritians helpline will be of use to distressed fans of Manchester United and jealous (its words) supporters of Newcastle United.
Should you feel the need, you can call 0191 300 9 555 and you'll receive the following message:
'Thank you for calling the SUNaritians help line, exclusively set up by Sun FM to help Mags and Red Devils recover from the current cup success of Sunderland. We are assuming you are currently feeling gutted that Sunderland are in a cup final and felt like we needed to help. 
"Firstly if you a Newcastle fan, and trying to come to terms with recent derby day bragging rights, Sunderland getting to Wembley may be causing you great upset. We suggest you do not come into Wearside or watch any football at all for the next few weeks to see if symptoms subside. Or you could start to support the Black Cats and accept the tide has turned.
"If you are a Manchester United fan, probably calling from London or Far East. The fact that Sunderland knocking you out and will be playing your noisy neighbours at Wembley may be the final straw for you support, we suggest that you support one of the following teams: FC United, Chelsea or Manchester City, which may give you greater pleasure."
You are then invited to leave (a non sweary) message, which may be played out on air.                                                                                           
''As the biggest radio station in Sunderland, we like to engage with what is locally important. It is about time Sunderland AFC had something to cheer about, not least their 2 Derby wins last year over Newcastle. Perhaps like in Manchester the tide is turning here too!'" said Julian Carter, managing director of Sun FM.