22 January 2014
Proudfoot joins talkSPORT for World Cup coverage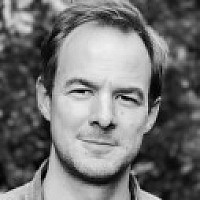 Jim Proudfoot is to rejoin talkSPORT as football commentator ahead of next year's World Cup in Brazil.
Proudfoot, who has previously worked at TFM in Newcastle (now merged with Metro Radio) as well as Sky Sports and Absolute Radio, also worked for the UTV Media-owned station during the 2010 World Cup.
He will join former footballer Stan Collymore and presenter Sam Matterface at the station, which is an official World Cup broadcaster.
He said: "I am thrilled to be returning to talkSPORT, and am looking forward to becoming part of a team who have extended the boundaries of sports broadcasting in this country.
"talkSPORT has an excellent portfolio of rights across so many competitions and the chance to talk to listeners through every step of the World Cup is a prospect I am really looking forward to."