16 January 2014
Michael Palin heads cast in Yorkshire thriller Remember Me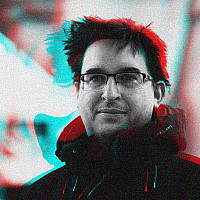 A busy week of filming in Yorkshire continues, with BBC One announcing that Michael Palin take the lead in supernatural thriller Remember Me.
Production starts in Scarborough and Huddersfield this week and it marks the first time in more than 20 years that Palin has led the cast of a BBC drama.
"This is my first lead role in a TV drama series since G.B.H. It's also a return to Yorkshire, where I was born, brought up and learnt my acting in amateur dramatics," said Palin.
"I was attracted to Remember Me not only by the northern setting, but also by a good, strong challenging role, something I could really get what remains of my teeth into... I've always loved ghost stories, so playing the lead in one is a very exciting prospect."
The 3 part mystery has been written by Gwyneth Hughes (The Girl, Five Days, Miss Austen Regrets) and is being made by Mammoth Screen.
Palin will play Tom Parfitt, a frail, old Yorkshireman, who's admittance into a nursing home triggers a series of inexplicable events. On the very day he arrives, he is the single witness to a violent death. Police detective Rob Fairholme (Mark Addy) and care assistant, Hannah (Jodie Comer) try to unravel his mysterious past.
The cast also includes Julia Sawalha (Larkrise To Candleford) and Mina Anwar (The Thin Blue Line).
Chris Carey (The Ambassadors, Dirk Gently, Run) is the producer, and Ashley Pearce (The Accused: Tracie's Story, Garrow's Law) directs.
"It's a real coup for us that Michael Palin has chosen to make his return to a leading role for the first time in over 20 years on BBC One, and a testament to Gwyneth Hughes' hauntingly brilliant script," added Charlotte Moore, controller of BBC One.
Remember Me is a UK Tax Credit production, with additional funding from ITV GE & North Light Film Studios in West Yorkshire.