16 January 2014
Filming begins in Yorkshire for Ridley Scott's Get Santa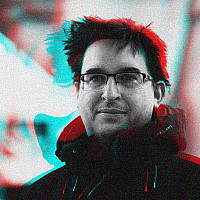 Shooting has started on new Ridley Scott film, Get Santa, which stars Jim Broadbent as Santa Claus.
Filmed in West Yorkshire and London, it's written and directed by Christopher Smith (Black Death, Severance) and produced by Liza Marshall (Before I Go To Sleep, Red Riding Trilogy and Life in a Day).
It's being made by Ridley Scott's Scott Free London company and Scott will be the executive producer.
The story starts a few days before Christmas as reindeer are discovered running free around London. A nine year old boy (Kit Connor - Rocket Island, Doctor Who, Chickens) hears a noise outside only to see Santa Claus (Broadbent) trying to escape his sleigh, which has crashed into the garden shed.
He tries to enlist the help of the boy and his father, Steve (Rafe Spall), but Steve has only just been released from prison and wants to spend time with his son. It's only when Santa attempts to free a reindeer from Battersea Dogs Home and ends up in prison himself that the pair take up the challenge to help him return to Lapland.
Also starring are Stephen Graham (Gangs of New York, This is England), Ewan Bremner (Black Hawk Down) and Warwick Davis (Life's Too Short).
The film has been backed by Screen Yorkshire's Content Fund, the BFI and Ingenious Media. It will be distributed by Warner Bros. Pictures.