29 January 2014
Danny Boyle on new comedy drama Babylon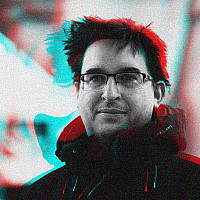 Channel 4 has revealed further details about Babylon, a new comedy drama written by Peep Show's Sam Bain and Jesse Armstrong and directed by Danny Boyle.
It is, Boyle says, a "cop show without detectives." Based at a London police force, which is in desperate need of some good PR, chief constable Richard Miller has parachuted in Liz Garvey (Brit Marling), an American visionary who talks Twitter, Facebook and smart phones.
Garvey loves "transparency and honesty" and feeding the information-hungry public the latest rolling news. But as violence breaks out across London, can her plans still work?
"Television has changed so much since I last worked there on Inspector Morse. The confidence and ambition of writers writing for the medium is palpable, and is electrifying audiences around the world. In Jesse and Sam, Britain has two of the world's finest, and funniest, writers," explained Boyle.
"Their take on the world's oldest police force as it navigates the new world of social media and instant modern communication was irresistible. And all of it without a detective in sight.
"In turn of course this quality of writing helps attract the finest actors. Their characters, 16 of them, are kept in the air throughout. That's a wonderful way to look at the spread of humanity under phenomenal pressure in an essential public service. Can they keep all those characters alive? Tune in for the series."
The series documents how the police try to cope in the social media age, with fly-on-the-wall camera crews closely following their every move.