21 January 2014
Altrincham's IMR Creative relaunches as Glued Films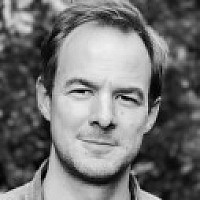 Film, video and animation production company IMR Creative has relaunched as Glued Films.
The Altrincham-based company was set up by managing director Edward Davis and head of production Ben Sutherland in 2010. The two had previously worked together at EBTV, a corporate film company in London.
Founders Ben Sutherland (left) and Edward Davis
Over the last year, Glued has completed projects for Sellick Partnership and Pinnacle Accounting and also created a series of 12 films for the UK, US and European markets for Lansinoh.
It's recently been recommissioned to make a second film for Weedingtech, the non-toxic weedkiller backed by the Goldsmith family and Roman Abramovich.
Davis said: "We are really excited about relaunching IMR Creative as Glued. Video has never been so important and every company should consider it as a vital part of their overall marketing strategy.
"We believe in creating bespoke, high quality film and video that really tells our client's story and is original, creative, memorable, engaging and thought-provoking for the audience. As our new name says, we really want our client's audiences to be glued to their screens."