29 January 2014
422 completes P&O launch film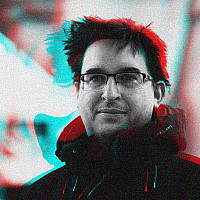 422.tv in Manchester has produced two videos for P&O to launch its latest ship, Britannia and a new livery for its full fleet.
The post-production company was commissioned by Stage Right productions to create the videos, which debuted at the Globe Travel Awards in London.
It was directed by 3MC and Stage Right creative director, Steve Csanyi and edited by 422.tv's Neill Jones and David Dubois. The grade was completed in Lustre, while senior sound designer, Paul Harrison worked on the audio design and music.
"The P&O project was an exciting high profile opportunity to demonstrate the range of skills that we offer within the 422.tv operation. It drew upon our pool of creative young individuals, from sound design and music management through to our project management skills to deliver work on budget despite challenging timelines. We are delighted with the feedback," said 422.tv's managing director, David Jackson.
The production featured archive and current film to "redefine" the 177 year heritage of the P&O brand.
"The film fulfilled the brief really well. It was emotive as well as informative and exciting. It really grabbed the attention on the night and received a standing ovation from the packed audience and an accolade from the CEO of P&O Cruises," added Michelle Woodman, senior brand exec at P&O.
"The quality of the sound design and colour grading was excellent. The 422.tv team was a pleasure to work with and very quick to respond to any amends we needed throughout the production."