23 January 2014
£20m Channel 4 fund to invest in indies by March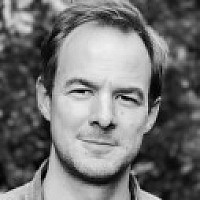 Channel 4 has confirmed the details of its £20million Growth Fund, with plans to invest in its first indies by the end of March.
The fund, which was announced by chief executive David Abraham at last year's RTS Cambridge Convention 2013, aims to nurture the indie sector by providing access to funding for small and medium-sized independent production companies.
The station said it will seek to invest up to £20m over an initial period of three years "in a broad portfolio of television production and digital companies". Investment in any one company will not exceed 24.9%, with stakes held for up to five years to allow companies to achieve growth and sustainability.
A head of fund will be appointed to work alongside a Growth Fund Advisory Board. All returns from investments will be used to invest in the indie sector, either in the form of further investments or as additional funding to the programme budget.
Abraham told Broadcast that the development represented a "genuinely exciting moment in C4's history", adding: "This is a new interpretation of C4's remit, a way of helping the next generation of producers to grow."
C4 will consider producers with a turnover of less than £10m, but Abraham said an investment did not guarantee output work.
He said: "There is no guarantee of work, but an investment by C4 would boost an indie's kudos. It might help them attract more funding, or open doors in other markets.
"Channel 4's relationship with the UK independent production sector has always been at the heart of everything we do. The launch of the Growth Fund gives us the opportunity to go even further in helping to nurture new and emerging producers by offering an important alternative funding stream."