05 December 2013
Victoria Wood adapts The Day We Sang for BBC drama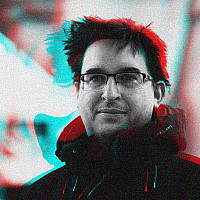 Victoria Wood's musical, The Day We Sang, which debuted at the Manchester International Festival, is to be made into a single drama for BBC One.
It's being produced by Endor Productions and has a working title of Tubby and Enid - the two main characters. Filming is expected to start in Manchester on January 6th, with Wood directing. It will star Imelda Staunton and Michael Ball in the title roles.
The original, theatrical production was critically acclaimed and was inspired by the 1929 recording of working class school children singing Purcell's Nymphs and Shepherds - accompanied by the Halle Orchestra.
Wood takes those children forward to 1969 and re-introduces the characters, to see how they've changed since their school days. The narrative splits between the excited children of the 1920s and the 50-year-old characters of 1969, including insurance salesman, Tubby and spinster secretary, Enid.
"Tubby and Enid brings together everything I love, singing, dancing, comedy, love and chips", stated Wood.
"A musical set in '29 and '69 complete with tap dancing children, singing coal men and possibly a tram, was always going to be a big undertaking, and I'm very appreciative of the way everyone at the BBC has been so encouraging and supportive. Imelda and Michael are my dream team, superb professionals at the top of their game. I'm hoping to deliver something that will be a real treat for the audience."