16 December 2013
Tributes paid to Leeds-bred actor Peter O'Toole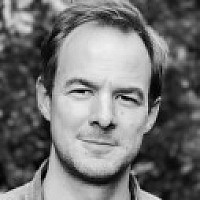 Tributes have been paid to Leeds-bred actor Peter O'Toole, who has died at the age of 81.
O'Toole died at the Wellington hospital in London yesterday after a long illness.
He was nominated for an Oscar on eight occasions for films including The Lion In Winter, Goodbye, Mr Chips and My Favourite Year.
Peter O'Toole in Lawrence of Arabia
His most famous role came as British adventurer T.E. Lawrence in Lawrence of Arabia, and in 2003 he received an honorary Academy Award for his body of work.
Raised in Hunslet, Leeds, O'Toole actually started his career as a trainee journalist and photographer at the Yorkshire Evening News, where he stayed for five years before being told by its editor that "you'll never make a reporter - try something else".
Prime Minister David Cameron led the tributes, saying: "My thoughts are with Peter O'Toole's family and friends. His performance in my favourite film, Lawrence of Arabia, was stunning."
Stephen Fry called him a "monster, scholar, lover of life, genius" while journalist Piers Morgan said he was "a brilliant actor & crazy, hilarious man".