05 December 2013
Studiocanal acquires stake in Red Production Company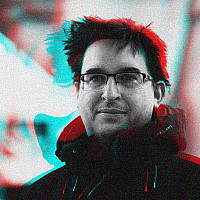 Studiocanal has acquired a majority stake in Manchester's Red Production Company.
While the media giant is primarily interested in film, through production, financing and distribution, it has been tasked by owners Canal+ Groupe with supplying new, original content to its pay-tv operations.
Last year it acquired a majority stake in the German-based production company, Tandem and this latest move is seen as part of a "strategic expansion" of its television business, with further investment expected.
Nicola Shindler/Red
"Globally, for Studiocanal, we would like in three years to have six or seven international TV series in production a year," chief executive, Olivier Courson told Variety.
"Red should be part of that, with Tandem, and potentially other content providers, whether we have stakes in their companies or partnerships, and so on. My goal is to develop this TV business unit with very talented producers like Nicola [Shindler], and to build our slate.
"For the time being, our core business is the production and distribution of feature films, but I would like the TV series business to represent about 20% of our revenue  [2012: 500m Euros] in the coming years. That's quite ambitious. Also, the goal is to have a significant number of returning series."
The attraction of Red was that it was working with all the main television channels in the UK and productions, such as the Chloe Sevigny-fronted, Hit and Miss, had international sales potential.
"When I first set up Red in the late 1990s I wanted to work with the best writers in the industry to produce the very best drama content. This is still my priority and the day to day running of the company will be unchanged," added Shindler.
"The significant investment from Studiocanal gives us at Red the opportunity to meet our growing ambitions without compromising the core values of the company. I am looking forward to working with Studiocanal on producing ambitious, daring and engaging content — both in the U.K. and internationally — as well as accessing their extensive library of film content."
Courson told Le Figaro that StudioCanal held a catalogue of 5000 titles, making it the largest rights holder outside of the United States and this, he said, this would enable them to work on original adaptations for both television and film.