12 December 2013
Sarah Lancashire stars in new Red drama Happy Valley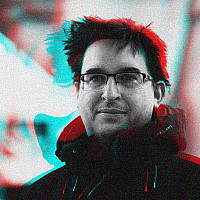 Red Production Company is reuniting Last Tango in Halifax trio, Sarah Lancashire; writer, Sally Wainwright; and director Euros Lyn for a new crime drama set in West Yorkshire.
Happy Valley will see Lancashire star alongside Steve Pemberton (The League of Gentlemen), Siobhan Finneran (Downton Abbey) and James Norton (Death Comes to Pemberley).
Created by Wainwright, the 6-part crime drama casts Lancashire as a police sergeant in a rural valley, when a staged kidnapping spirals out of control.
"Happy Valley is a dark, funny, multi-layered thriller revolving around the personal and professional life of Catherine, a dedicated, experienced, hard-working copper", Lancashire told the Radio Times.
"She is also a bereaved mother who looks after her orphaned grandchild. It's an emotional, complex, challenging role. I'm terrified, exhausted and freezing cold but I wouldn't want to be anywhere else."
It's being filmed in the Calder Valley area of Yorkshire and is slated to air on BBC One next year. Red's Nicola Shindler is the executive producer, alongside Wainwright and Matthew Reed.