18 December 2013
The Fonz goes fly-fishing ahead of new CBBC series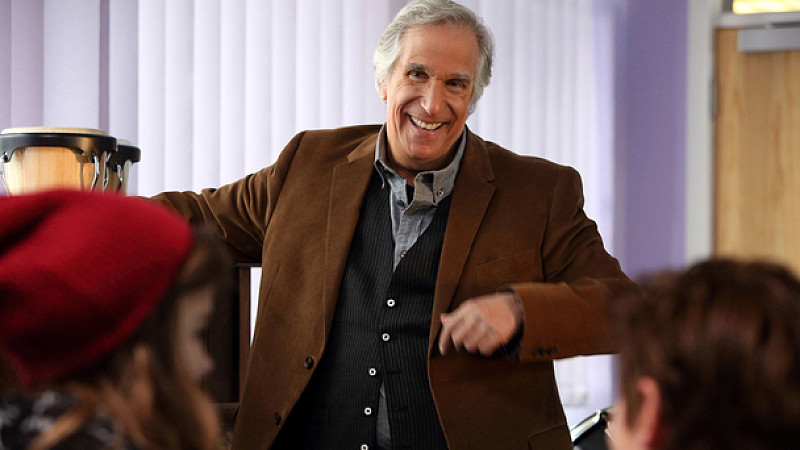 Henry Winkler
It might not be quite such a white-knuckle ride as jumping the shark but actor turned writer Henry Winkler has revealed he took time out to go fly-fishing when filming his new series in Halifax.
As we reported in October Henry 'The Fonz' Winkler will be at CBBC this January in the brand-new comedy drama series, Hank Zipzer.
As the music teacher Mr Rock, the series is based on Winkler's own experiences as a young boy growing up with dyslexia.
In a question and answer session for the BBC today, he talks about his time in Yorkshire.
"I loved it. I always enjoy coming to the UK. We filmed up in Halifax and I got to meet some wonderful people and spend time in the stunning countryside up there – I even went fly-fishing!"
Fresh from his unexpected appearence on this BBC news clip about the porposals for London's airport extension, he was also asked whether he minded being forever linked in older viewers' minds with the Happy Days role.
"Absolutely not, it's lovely for me to see how different people remember different things I've done. The kids who watch the show will probably only know me as an author – and now hopefully as Mr Rock!"
Controller of CBBC, Cheryl Taylor said: "I am certain that CBBC viewers and their parents will love the Hank Zipzer TV series. Hank's adventures illuminate the ups and downs of a child navigating through life with dyslexia and do so with great warmth, insight and humour.
"The fact that Henry Winkler also appears in the show is just a huge cherry on an already delicious comedy cake. Felicity Montagu is formidable as Miss Adolf and the rest of the cast will also delight as we follow Hank and his friends on their rambunctious escapades."