28 November 2013
Profits up at Pinewood as studio spends £2.5m on expansion campaign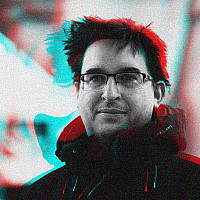 Strong figures from Pinewood Shepperton plc, which has revealed that both revenue and profit after tax have risen in the last 6 months.
However, the group is continuing to exert pressure on the Government to back its multimillion pound expansion plans.
"We are very pleased with the overall earnings during the period which reflects a strong performance from media services, complemented by our strategic entry into media investment," stated Ivan Dunleavy, chief executive.
"The UK, and Pinewood Shepperton in particular, continue to be in great demand from international content producers.  However, in order to continue growing the UK's market share, we will need more studios and related facilities."
To date they've spend around £2.5m in trying to make the Pinewood Studios Development Framework a reality. But in May, the local council rejected the planning application.It lodged an appeal on May 31st and a public inquiry began in November with the report expected be sent to the Secretary of State for Communities and Local Government on or before 7th April 2014.
The framework is a £200m expansion, which would add 100,000sq m of new facilities, including 10 additional studios and stages, workshops, production offices and streetscapes.
The interim results revealed that revenue grew from £27.1m in the 6 months ended September 2012 to £36.6m. Profit after tax rose to £3.4m (2012: £2.0m).
Pinewood's majority shareholders are 3 North West-based organisations - Peel's Goodweather Investment Management operation, which owns almost 60%; Warren James Holdings in Cheshire, which owns 26.69%; and the Isle of Man's Treasury Department which holds just less than 10%.