12 November 2013
Paul Abbott and Danny Boyle to return with new Channel 4 series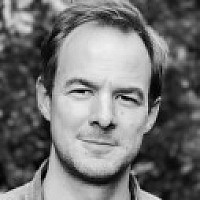 A new comedy-drama from Shameless creator Paul Abbott and a return for Danny Boyle are two of the highlights of Channel 4's new line-up for 2014.
Chief creative officer Jay Hunt announced a range of new shows at its Upfront event today.
Channel 4's Jay Hunt
Abbott's new show, No Offence, is described as a comedy-drama set in a "crumbling Victorian cop shop on the wrong side of Manchester".
Boyle's own comedy-drama, Babylon, will be his first TV series since directing the opening ceremony at the London 2012 Olympics.
Peter Flannery, best known for his acclaimed TV adaptation of Our Friends in the North, will return with New Worlds, an ambitious drama spanning two continents and the period up to the 'Glorious Revolution' in the 1680s.
There's also a return for The Mill, the 19th-century drama set at Quarry Bank Mill in Cheshire.
Other recommissions for 2014 include Utopia, 24 Hours in A&E, Child Genius, The Undateables, Gogglebox, Skint and Food Fight Club.
Hunt also confirmed the broadcaster's continued focus on big events such as the Grand National at Aintree.