08 November 2013
Motorcycle racer seeks Speed in Channel 4 documentary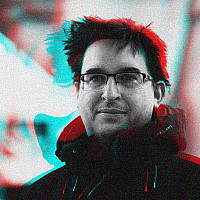 Guy Martin, the motorcycle racer who survived a 170mph crash at the Isle of Man TT will front a new documentary for Channel 4 to see if anything matches the adrenaline rush of the TT races.
A full-time lorry mechanic in Grimsby, Martin has recently turned his hand to a number of presenting projects for the BBC and Channel 4.
Speed (working title) will follow him as he sets outs to create a series of speed-based challenges. In the opening episode he'll team up with Olympic medallist Laura Trott, a bicycle builder, truck racer and design engineer to see if it's possible to break the British record for outright speed on a bike - currently standing at 110mph.
The documentary is being made by North One and the executive producers are James Woodroffe, Ewan Keil and Neil Duncanson.
Martin broke his back in 3 places in 2010 after a crash at the Isle of Man TT which turned his bike into a fireball. The story was made into a 3D film, TT 3D: Closer to the Edge, which was released around the world, with Martin as the star: