28 November 2013
Major expansion for Flix with 29000sq ft operation at MediaCityUK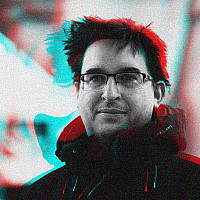 Flix in Manchester is undergoing a massive expansion at MediaCityUK, with a 23,500sq foot facility on Broadway as well as a further 5,500sq foot space at The White Tower.
These will be in addition to its current operations in the centre of Manchester and at The Pie Factory.
Managing director, Leo Casserley, told Prolific North that it would also see the firm diversifying from post-production, with new studio facilities:
"There is a shortage in studio space here, The Sharp Project is full, as is The Pie Factory, so there is a need for this at MediaCityUK."
The Broadway facility officially opens on Wednesday, with The White Tower (which Casserley said would be 'very high end') following in February. So, by the start of next year, Flix will have studios and production space; 45 online and off-line suites; 5 dubbing theatres; CGI, graphics and animation; and dedicated grading.
"Touch wood, things are going well and in the last 3 years, we have grown extraordinarily quickly," added Casserley.
"It sounds too good to be true because 3 years ago we were in a very bad place. We didn't 'phoenix', instead we paid back all our debts and are now debt free and I've taken on a new business partner, who's background isn't this industry, but finance and that's definitely helped."
The company was founded in 1992 and has recently recruited 3 former Sumners dubbing mixers, and online editor, Richard Pierce has returned to Flix from The Farm. It takes the full-time staff numbers to 40.