25 November 2013
Estuary TV to start hyperlocal TV rollout tomorrow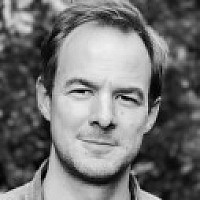 The latest incarnation of hyperlocal TV will get underway tomorrow in the unlikely setting of Grimsby.
The east coast town is the home of Estuary TV, one of 19 local stations that are due to go live over the next few months.
Following a change in legislation, Ofcom awarded a total of 19 licences to run local TV services, with Grimsby one of the first victorious bidders.
Former culture secretary Jeremy Hunt had been a huge supporter of local TV, and Leeds, Preston, Liverpool, Sheffield, Manchester and Newcastle have also won licences.
Available on Freeview channel 8, Grimsby's local TV service will be broadcast from three TV studios at the Grimsby Institute and University Centre Grimsby.
Estuary TV news editor Emma Lingard
News, sport, culture and politics will all be covered by the new channel, with launch programmes including news bulletins, a sports discussion programme called 'On the Bench', talk show 'That Friday Show' and a cookery programme 'The Lincolnshire Kitchen'.
It will broadcast local output for 18 hours a day, although that will include repeats.
News editor Emma Lingard, who will read the early evening news, said: "I think there is a market. For instance, through our Facebook page we had a local school group saying they were celebrating their 10th birthday, come and film us.
"We went along, but to turn it on its head we gave the camera to the children, let them film and let them do the interviews, with our guidance. We've put it together as one of the first packages to go out, so I think things like that make us a bit different."
Estuary TV is a non-profit station, with all advertising and sponsorship revenue ploughed back into the station.
It has been broadcasting on cable for the past 15 years as Seven and has a turnover of about £250,000 and eight full-time staff.