08 November 2013
Cornerhouse releases Rough Cut trailer ahead of global premiere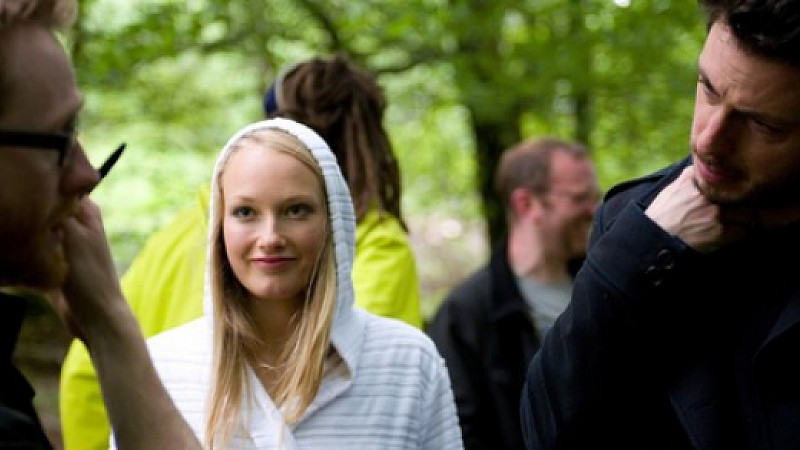 The trailer has been released for a unique feature film directed by conceptual artist James Shovlin.
Produced by Cornerhouse Artist Film in Manchester, the piece explores the making of the "gloriously sleazy" Hiker Meat - an imagined 1970s exploitation film, made by the fictitious Italian director, Jesus Rinzoli.
Shovlin collaborated with writer Mike Harte and composer Euan Rodger to make the screenplay and then created a prototype by collaging over 1500 clips.
The trailer was filmed in and around Grizedale Forest, which is made to appear like an American summer camp. The traditional cliches are all there, including the hitchhiking girl with a troubled past, a group of good-looking teens who are mysteriously drawn to dark cellars and a "monstrous presence."
The Hiker Meat exhibition runs from January 18th to 21st April next year, with the documentary premiering in Manchester on November 29th, followed by general release on December 6th.