11 November 2013
Blue Peter viewers to design new Doctor Who gadget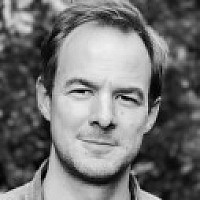 A CBBC competition is giving Blue Peter viewers the chance to design a device for the new series of Doctor Who.
Children aged between six and 15 can design a new sonic device for either Sontaran Commander Strax, Madame Vastra or Jenny Flint - with the winning gadgets featuring in the iconic science fiction series next year.
Entries for the three eligible age categories - six to eight years, nine to 11 years and 12 to 15 years - will be considered by a panel of judges including Doctor Who writer Steven Moffat and CBBC presenter Chris Johnson.
The competition, part of the programme's 50th anniversary celebrations, will be launched on the Doctor Who: Blue Peter Special on Thursday 21 November, will winners announced as part of Blue Peter's Christmas show on 19 December.
The designer of the winning device will be invited to Cardiff to see their gadget being used on the Doctor Who set, with prizes for three runners up.
Ewan Vinnicombe, editor of Blue Peter, said: "Blue Peter and Doctor Who have collaborated many times over the history of both series and we felt that the 50th anniversary was a great opportunity to celebrate that and give our young viewers the chance to use their imagination and really get involved in the show.
"We can't wait to see what great ideas they come up with for the new devices and to see them in action on the Doctor Who set."
Earlier this year, Blue Peter ran a competition to find its new presenter.