08 November 2013
Bectu launches survey into complaints about "bullying behaviour" at BBC Religion & Ethics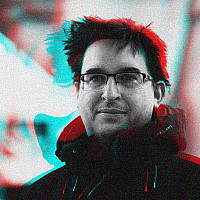 Broadcasting union, Bectu, says it wants to hear from staff at BBC Religion & Ethics at MediaCityUK following complaints about "lack of respect, an inappropriate management style and bullying behaviour."
According to Bectu, many people in the department report feeling "undervalued and under-developed."
"This cannot go on so we have launched this survey to assist members and non-members working in R&E to express their views and experiences in complete confidence to allow us to build a more detailed picture of the issues that are affecting staff," said Helen Ryan, BECTU supervisory official.
"We will present the survey findings to BBC management later this month (November) and, armed with the facts, we will campaign and press for change.
"We cannot stress how important it is for as many people as possible to fill in and return the survey. If you don't respond then nothing will change."
The Union stated that it was taking action after seeing a summary of the 2013 BBC North Survey where Religion & Ethics scored below average in key areas compared to the rest of BBC North.
Today, a BBC spokesperson told Prolific North:
"Since the 2013 BBC North Staff Survey the Corporation has introduced a confidential bullying and harassment helpline for staff, new online training, exit questionnaires, new clauses in contracts for staff, and a new process to make sure all cases are heard outside of their local BBC Division. We're also implementing the other recommendations made in the Respect at Work Review, including reducing the amount of time it takes to resolve complaints, whist ensuring the process is fair to all parties.
"We are interested to hear the outcome of this survey and encourage anyone with concerns about bullying and harassment to come forward directly to us."