03 October 2013
This Morning returns to Albert Dock for 25th anniversary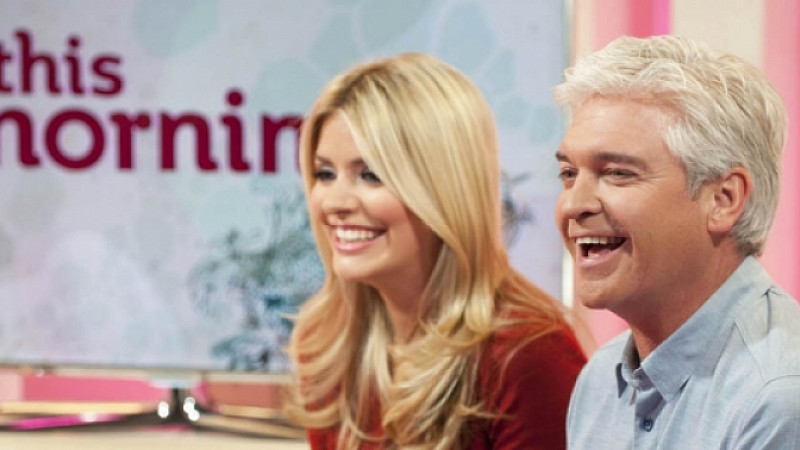 ITV's This Morning will be broadcast live from Liverpool today, to celebrate its 25th anniversary.
It will return to its Albert Dock home for the 2 hour show and feature original hosts, Richard Madeley and Judy Finnigan, alongside current presenters, Phillip Schofield, Holly Willoughby, Eamonn Holmes and Ruth Langsford.
The celebration coincides with 25th anniversaries for both the Albert Dock and Tate Liverpool.
This Morning was launched in Liverpool in 1988 and remained in the city until 1996, when producers took the decision to relocate to London.
"Our whole family of talent are really excited about this special anniversary show – there'll be plenty of surprises and memories shared, and it's going to be extra special returning to where it all started," said This Morning editor, Adam Vandermark.
Finnigan and Madeley in their This Morning heyday
The weather map will be brushed off, but it will be Keith Lemon heading aboard for the show.
"We are very much looking forward to welcoming Richard and Judy, This Morning and ITV, back to Albert Dock for this very special event. The show has such a loyal following, and I am sure they will be just as excited as we are to see the show broadcast live again from Liverpool, with Albert Dock as the magnificent backdrop," added Peter Cronin, director of development and marketing for Albert Dock Liverpool.
"People still associate Albert Dock as the original setting for This Morning, so we are delighted that the team has chosen to come back to its roots for this special anniversary show. The return of the show is also extra special for us, as this year also marks the 25th anniversary of the resurgence of Albert Dock and the 25th birthday of Tate Liverpool. It promises to be a fantastic occasion with plenty of surprises – it's definitely one to watch."