23 October 2013
CBBC announces new commissions for 2014/15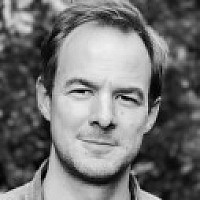 CBBC has announced a number of new commissions for the channel, which will all be made by its Salford-based production team.
Hacker Time, DNN and Marrying Mum And Dad have all been recommissioned for new series, while new formats include Poptastic Popstars and Go Team... Cheer!.
All programmes have been developed by the CBBC's in-house factual and entertainment development team, led by creative director Sam Lewens, and will air in 2014/2015.
CBBC star Hacker T Dog
Hacker Time (10 x 30 minutes), featuring Wigan's Bafta-nominated puppet Hacker T Dog, will return for a fourth series. Sid Cole will executive produce the series.
Marrying Mum And Dad (10x30), where children plan their parents' big day, is back for a third series and will be executive produced by Ninder Billing.
DNN, a topical comedy show taking a sideways look at the week's news, will return for a second series (13x30-minutes). Sid Cole will again executive produce.
Poptastic Popstars (working title, 10x28) will reveal the journeys taken by popstars to achieve their dreams - Annette Williams will executive produce - while documentary Go Team... Cheer! (working title, 5x30) will follow young people taking part in cheerleading, Britain's fastest growing sport. Ninder Billing will be executive producer.
Cheryl Taylor, Controller of CBBC, said: "CBBC Productions has a track-record of making high quality entertainment programmes which have proved incredibly popular with our viewers.
"We have the broadest mix of genres of any UK children's channel and these latest entertainment commissions allow our audience to have fun and pick up valuable life lessons along the way. DNN, Marrying Mum And Dad and Hacker Time are already firm CBBC favourites and I'm confident that Poptastic Popstars and Go Team...Cheer! will do just as well."