03 October 2013
Blakeway North produces Eton documentary for CBBC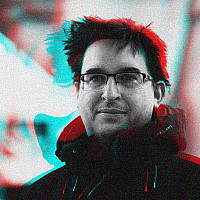 After 7 years of negotiations, Blakeway North's Sarah Murch has secured access to Eton School for a new documentary on CBBC.
The 30 minute My Life film, will be broadcast next year and focuses on pupils who've managed to win scholarships to the elite private school.
Murch said that she'd "harangued" the headmaster every year and finally the patience paid off when she spotted a story about a boy winning a scholarship, who's family ran a Chinese takeaway in Leigh-on-Sea.
The film crew will be following him, as well as a boy from Nigerian descent and a sportsman in My Life - Most Famous School in the World.
Murch, who's producing the programme, told Prolific North that this year has been an immensely busy one for the production company.
"It's fantastic, considering where we were when I left Granada, but at this moment in time, we're working on commissions from Channel 4, Channel 5, ITV, BBC Three and CBBC."
Blakeway North was named Independent Production Company of the Year in the inaugural Prolific North Awards. It's the Manchester-based arm of Ten Alps-owned Blakeway Productions.