24 October 2013
BBC Comedy commissions Gangsta Granny adaptation from David Walliams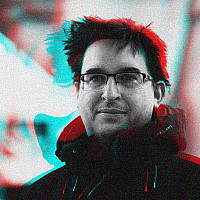 An all-star cast has been announced for a 60-minute adaptation of David Walliams' children's novel, Gangsta Granny.
Commissioned by BBC Comedy at MediaCityUK, it's been co-written by Kevin Cecil and Andy Riley (Gnomeo & Juliet, Robbie The Reindeer, Black Books) along with Walliams.
Julie McKenzie (Cranford), Joanna Lumley, Rob Brydon and Miranda Hart will all star in the comedy, which tells the story of a schoolboy, who's bored to death when he discovers he's got to stay at his grandma's house. However, it emerges that she used to be an international jewel thief and together they go on a their own adventure.
"David asked us not to muck up his massively popular book on TV. So we cast him and then added some of the most-loved and wonderful comedy actors in the country. I hope it will be a very special Special," said Mark Freeland, BBC UK controller of comedy production.
The show will be produced by Jo Sargent and Freeland will be the executive producer. Matt Lipsey will direct.
The BBC Comedy Production, in association with Bert Productions begins filming this Sunday and will TX this Christmas.