08 October 2013
BBC announces live partnership with Manchester International Festival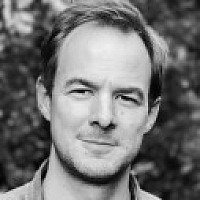 The BBC has announced a partnership with the Manchester International Festival that could see events such as Kenneth Branagh's Macbeth shown live on television.
The corporation's new director general, Tony Hall, announced his vision for the future today in a wide-ranging speech.
And in confirming a 20% increase in funding for arts programmes, Hall revealed that the BBC would be working with "a wide range of arts organisations including Tate, the British Museum, the National Theatre and Manchester International Festival".
The extra content, which will fall under a new "BBC Arts at..." brand, will see the BBC broadcast live music, theatre and arts events from around the country.
Hall said: "Arts programming sits right at the heart of the BBC and is a vital part of who we are. But I want us to be much more ambitious. We need to showcase more of the incredible talent that this country has to offer to the widest possible audiences. It is our privilege and our responsibility to do this."
The next Manchester International Festival is not due until 2015, but organisers will be hoping to build on the success of this year, when Branagh's sell-out run brought the festival considerable attention and critical acclaim.