30 September 2013
New research project aims to create oral history of Granada TV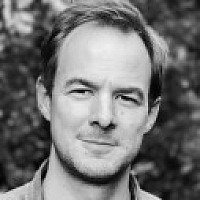 A new research project from Manchester Metropolitan University is aiming to create an oral history of Granada Television.
The Manchester Centre for Regional History has been awarded a grant from the Granada Foundation to explore memories of the broadcaster in the North West.
The old Granada HQ on Quay Street
The aim of the project is to begin collecting the memories of those who worked for Granada at its Manchester and Liverpool offices between the 1960s and the 1980s.
Interviewees will include presenters, producers, researchers, camera operators, stagehands, production assistants and others who worked for the company.
Granada was founded in 1954 by Lord Bernstein and began transmitting across the North West in 1956.
During its heyday between 1960 and 1990, the station produced some of the finest television of its day including Brideshead Revisted, World In Action, What the Papers Say, Seven Up, Coronation Street and The Jewel In The Crown.
The first results of the project will be presented to the Manchester Histories Festival in the spring.