23 September 2013
Lancashire-born lighting designer wins Emmy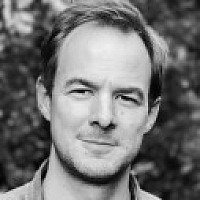 Lancashire-born lighting designer Samuel Barker picked up an Emmy last night for his work on the US version of The Voice.
Sam Barker with his Emmy
Barker, who was born in Blackburn and raised in Burnley, won the award for outstanding lighting design in a variety series.
The 65th Annual Creative Arts Emmy Awards were held in Los Angeles.
He said: "It's a very interesting and enjoyable career for me. I've now been involved in lighting for 17 years.
"I feel lucky to do a job that I enjoy so much and very happy to have been honoured by peers for that work."
Barker is the son of former Coronation Street actor John Saint Ryan.