07 August 2013
Zoo Digital looks to the future with "cautious optimism"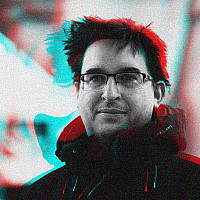 Zoo Digital, which has its European headquarters in Sheffield, says it plans to diversify its customer base, following a difficult year.
The firm, which provides workflow management software and services for media production stated in its financial review:
"Having delivered encouraging results in the six months to 30 September 2012, it was disappointing that trading conditions affecting our major client resulted in results below original expectations for the full year."
Revenues fell to $10.4m (2012: $11.2m), although its adjusted earnings before deductions (EBITDA) rose slightly to $0.7m (2012: $0.5m). Its adjusted operating loss also increase from $0.7m to $0.9m.
"The Board is pleased with the early successes achieved following a period of investment and restructuring. The investment that has been made in recent years has resulted in a very relevant suite of products and services that are highly scalable and can be delivered as off-the-shelf or tailor made solutions. As a result, we are starting to see greater diversity in our customer base, making us less dependent on any single client, a trend which we would expect to continue," said Stuart Green, chief executive of Zoo Digital.
One of the problems it's facing is the "period of transition" for its home entertainment market, namely the slowdown in DVD and Blu-ray production. It's led Zoo Digital to focus on product development on its Cloud based market, including ZOOCore - a workflow management system to creative and production firms; ZOOsubs, a subtitle production and management system, which is also based in the Cloud; and ZOOpubs, a suite of tools to produce digital books.
"While we are very conscious that the markets in which we operate remain hard to predict, we are confident that our diversified suite has put us in a much stronger position and opened up a range of new opportunities. We enter the new year with confidence but remain alert to general market conditions," added Green.