12 August 2013
XFM agrees content partnership with Gamer Network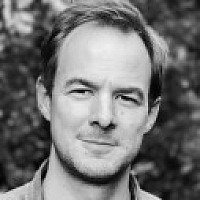 Global Radio has agreed a partnership with games media business Gamer Network to produce regular gaming content for XFM.
Jo Good's weekday afternoon show will feature fortnightly gaming news slots from the Network's Mike Channell. Regular video content will also be created for the XFM website.
Jo Good's XFM show will include gaming news
The agreement also includes a commercial partnership, offering gaming brands the opportunity to target consumers on both platforms.
Alison Page, director of client and category development, said: "XFM listeners are keen gamers so we have long thought it appropriate to have dedicated game content to signpost upcoming releases.
"We struck lucky with Jo Good, XFM's afternoon presenter – she's a game fan herself and came up with the idea of a regular review feature. With the lovely guys at Gamer Network providing the industry know-how, XFM's Favourite Games was born!"
Simon Maxwell, group publishing director of Gamer Network, added: "XFM is a fantastic brand to be working with as their listeners have a strong interest in gaming and the demographic fits well with our portfolio offering."
The Gamer Network, based in Brighton, has a total of 10 websites including Eurogamer and Game Industry International, and reaches over 12 million unique users a month.