06 August 2013
Wirral's O'Connor named as editor of The Archers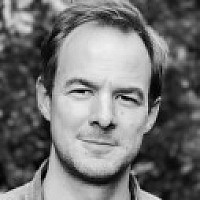 Wirral-born producer Sean O'Connor has been named as the new editor of long-running BBC Radio 4 drama series The Archers.
O'Connor will take up the role in mid-September and will be based at BBC Birmingham in The Mailbox, where The Archers is recorded. He replaces Vanessa Whitburn, who is retiring after 22 years.
Sean O'Connor
He previously worked as a producer on the show in the late 1990s before going on to work on EastEnders, Footballers' Wives and Lime Pictures' Hollyoaks.
O'Connor has also worked as a theatre director, and in 2011 produced Terence Rattigan's film The Deep Blue Sea, starring Rachel Weisz.
He said: "I'm delighted to be returning to Ambridge to work with the team in Birmingham. I'm honoured to take the reins of our national epic drama and to build on the extraordinary achievements of Vanessa Whitburn who dedicated much of her career to this unique cultural institution."
Gwyneth Williams, controller of Radio 4, added: "Sean is steeped in story-telling and will be working with the immensely talented Archers team in Birmingham so I am extremely pleased to be welcoming him back to Ambridge."