07 August 2013
TeamRock Radio breakfast show presenters go AWOL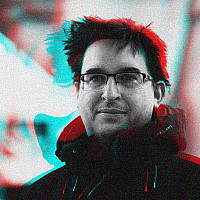 TeamRock Radio's breakfast show team claim they've left the station and may not return to presenting. That's despite one half of the duo, Moose, being the station's head of radio.
Set up by Billy Anderson and John Myers, TeamRock only started broadcasting on June 16th and the move appears to be as a test, to see if listeners prefer non-stop music to presenters, Moose and JRock.
The decision was announced by JRock on the station's Facebook page:
"Moose & I are off to the south of France to share a log cabin for two weeks, so from tomorrow, there'll be nothing but non-stop music. When we get back we'll do a straw poll as to whether you want us back, or you want non-stop music on breakfast all the time."
It has drawn some scepticism from listeners, some suggesting it's a cost-cutting drive, others that they're fishing for compliments.
Both of which have been denied by the breakfast presenters:
"This isn't about fishing for compliments. This is about building this radio station together. We asked you the number one reason you listened to the radio station, and the overwhelming response was music. Hence what we're doing now! We'll be back in two weeks, and if you vote that you want us back, we'll come back, if not, we'll play music."
Moose added:
"This is not a shameless attempt to massage our egos or gimmick; It is entirely legitimate. It's idiocy to sit in this office day after day making decisions on behalf of the listeners so we've given them the power to decide what they want."