01 August 2013
Multitasking and multiscreens dominate UK television viewing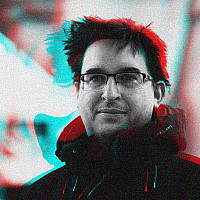 A new report from Ofcom shows that UK television viewers are multitasking more than ever before as they're watching shows.
While 91% of people continue to watch the main television in the living room at least once a week, they're doing so while using tablets and smartphones.
53% regularly multi-task with other media while watching the television, while 25% regularly interact with, or communicate about shows they're viewing - or "media meshing." Media meshing can include talking on the phone, texting, using social media or Apps.
Another trend is "media stacking" which is using mobile devices for completely unrelated activities such as surfing the internet (36%), social networking (22%) or online shopping (16%).
While smart devices are increasing, it appears the amount of televisions per household are decreasing with more and more people having just one television in their household (41% in 2012 compared to 35% in 2002). That said, these television sets tend to be larger.
"Our research shows that increasingly families are gathering in the living room to watch TV just as they were in the 1950s – but now delivered on bigger, wider and more sophisticated sets. Unlike the 1950s family, however, they are also doing their own thing. They are tweeting about a TV show, surfing the net or watching different content altogether on a tablet," said James Thickett, Ofcom's director of research.
"Just a few years ago, we would be talking about last night's TV at work or at school. Now, we're having those conversations live while watching TV - using social media, text and instant messaging."
Only 52% of children (5-15) have a set in their bedroom, compared to 69% in 2007.
In spite of the advent of on-demand, live television still accounts for 90% of all viewing.