09 August 2013
Moody's upgrades ITV ratings on back of ITV Studios success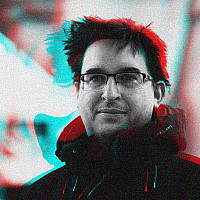 Ratings agency, Moody's, has given ITV a boost, by upgrading its debt ratings.
Analyst Christian Azzi, Moody's lead for ITV explained that they were upgrading the company from Ba1 (speculative investment, with significant credit risk) to Baa3 (low-to-moderate level of risk for investors).
"We have upgraded ITV's rating to Baa3 primarily because the company has continued to successfully increase its total non-net advertising related revenues, by 23% since 2012, as a proportion of its total external revenues, while also reducing its leverage," he said.
"The upgrade also reflects our expectation that ITV's high-quality content will continue to support the company's share of advertising and share of viewing, and that the latter, as well as the company's share of commercial impact, is likely to stabilise in 2013 and increase in 2014."
Moreover, Moody's has made the change because it believes that the UK advertising market "will remain stable in 2013." It's also partly due to the advertising benefits ITV should accrue by having shared rights to the FIFA World Cup in 2014.