20 August 2013
Key 103 presenter announces divorce live on air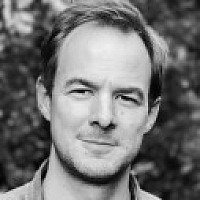 Key 103 breakfast co-host Chelsea Norris has announced live on air that she is divorcing husband and fellow DJ Matt Spokes.
Norris, who presents the morning show with Mike Toolan, married Matt Spokes two years ago with the build-up given extensive coverage on the station.
Chelsea Norris marrying Matt Spokes in 2011
During her programme yesterday she decided to tell listeners that the marriage had not worked out.
She said: "Most of you will know that Matt and I, my husband, have been together eight years and we got married two years ago, that all featured on the show. So it's with sadness that I now say Matt and I have separated and we are divorcing."
Later she tweeted: "Massive thank you for all your tweets of support. Massively appreciated."
In 2000, Norris's co-presenter Toolan caused controversy by offering a divorce as the prize in a Key 103 Valentine's Day competition.